It's a hell of a lineup at San Antonio Raceway when these heavyweights meet up.
A couple of Fox Mustangs, some modern street cars, and more than a few vintage Camaros that really rip. We're especially partial to the wheelie-barred Nova that faces a first-gen Camaro with a power dome hood.
The racing goes long into the night, when a Cadillac CTS-V coupe shows up to represent GM supremacy. While a lifted Dodge Ram with a 2nd Amendment-touting sticker, naturally, bounces up and down all eager to launch. Check it out.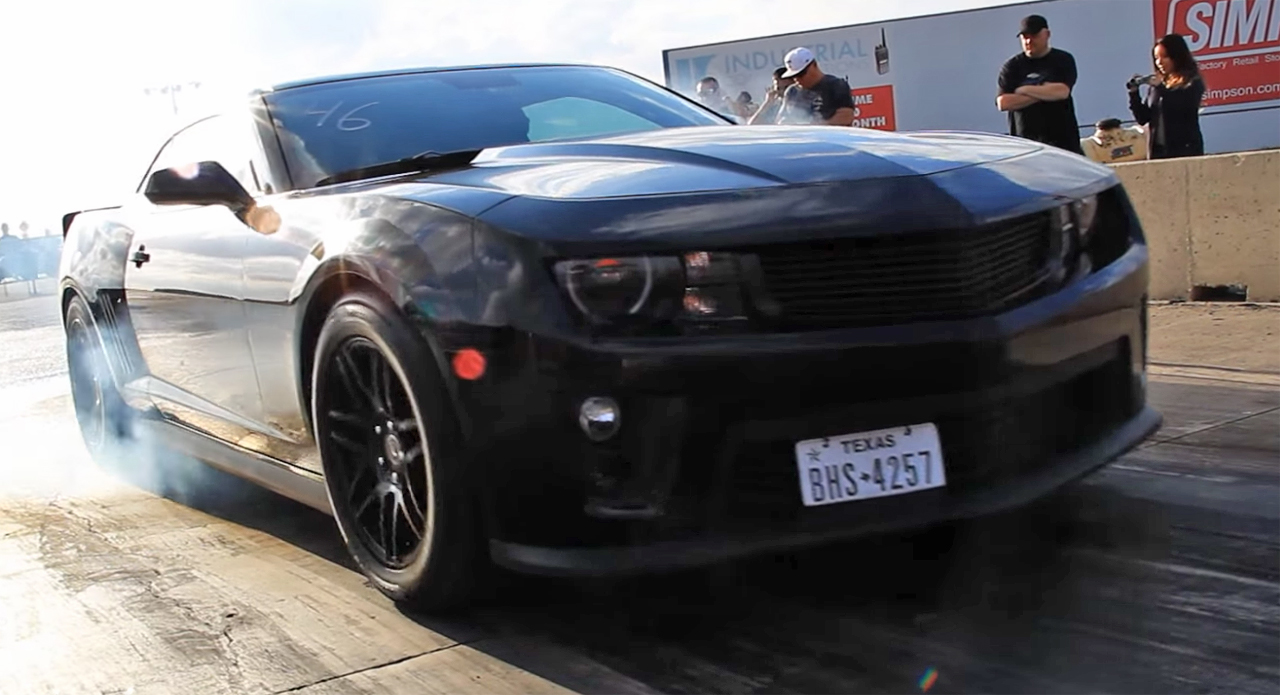 Comments
comments