Don't let this bizarre, possibly home-brew intake fool you. This crazy C6 Corvette Z06 is rocking a big-bore kit on its small-block, and nitrous. It's all function, and it all works to stunning results.
At Street Car Takeover in Phoenix, Arizona, it takes the cake for the strangest above-hood modification. But boy does it sound good. Watch it approach the 10-second mark against all manner of machinery: DSM Eclipses, a burning-out Silverado, and even another Camaro.
After all, looks don't matter when the results speak for themselves.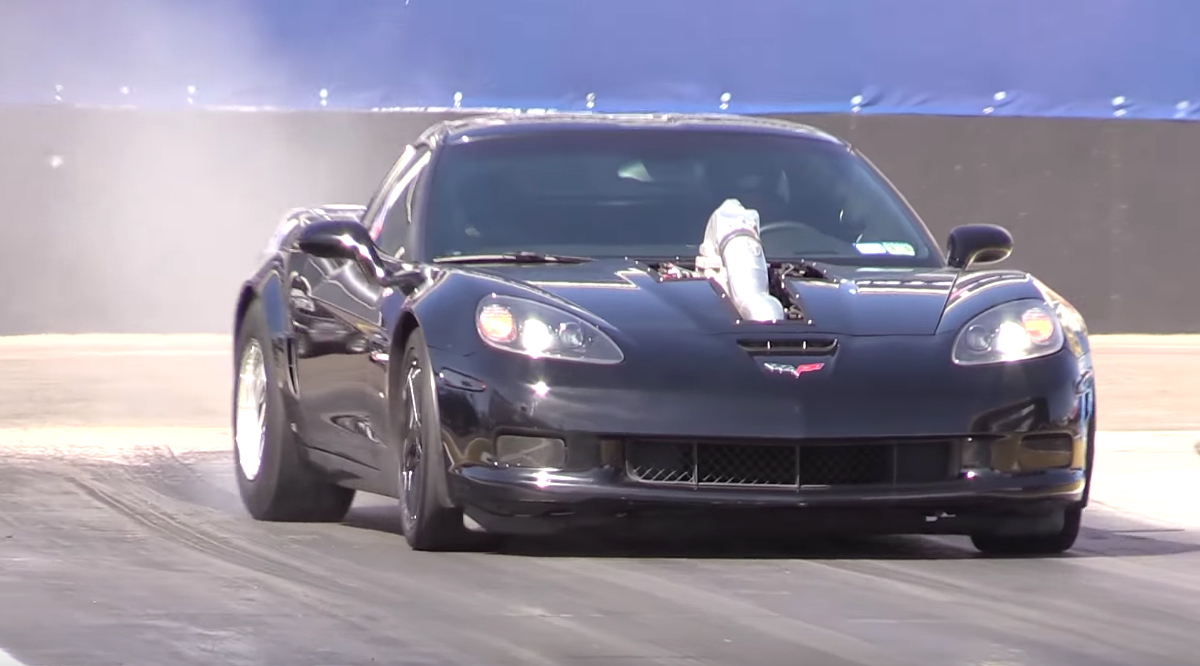 Comments
comments