This street-driven C3 Corvette comes here by way of Finland, where it's hitting 9.23 seconds (that's metric seconds, not Imperial) at over 240 kilometers per hour.
That's 150 miles per hour, if you're wondering, and it's more than what you'd ever expect from a Malaise Era Corvette.
The secret? A healthy dose of E85 gas, which we all know is a nice secret weapon. And as a result, this thing rips like it was built yesterday. Especially with huge 15×10 rear Hoosiers on the back.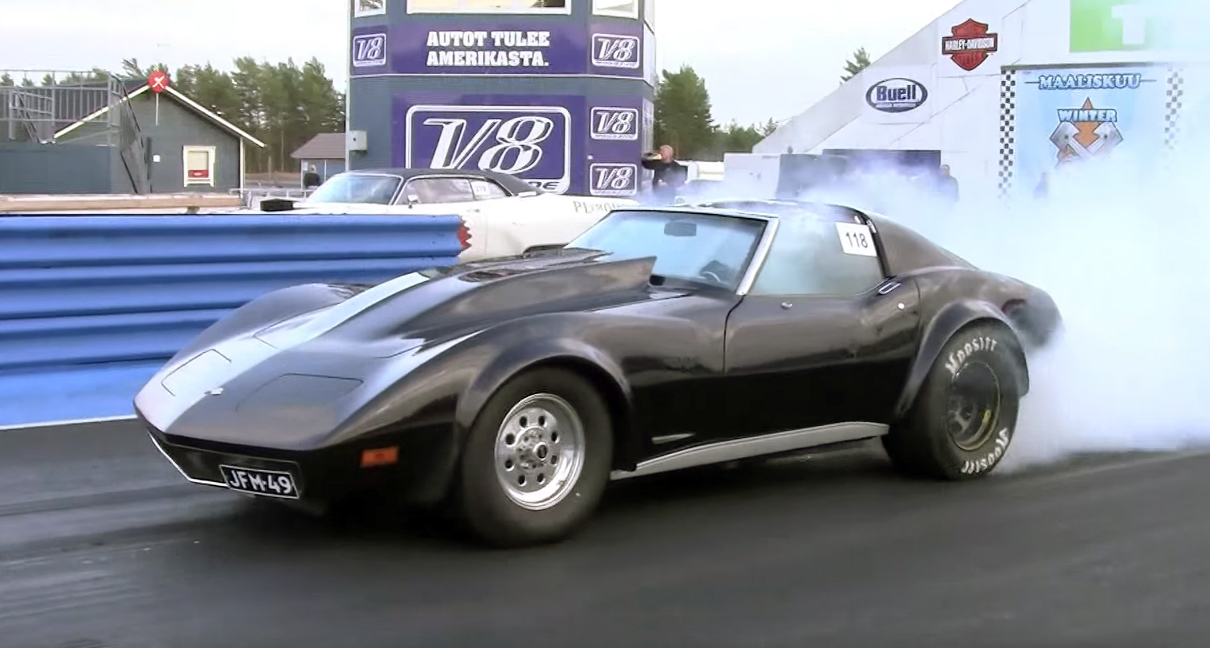 Comments
comments