Justin "Big Chief" Shearer, of the Discovery Channel's "Street Outlaws" show, has built some crazy cars in his time. And to replace a 1972 Pontiac Le Mans wrecked just months earlier, he's built this incredible 1968 Firebird Pro Mod to continue on its drag racing legacy.
Unveiled at the PRI 2015 show, "Crow Mod" features carbon fiber bodywork and a tube frame chassis underneath that gleaming white paint. The new car is far lighter as a result, and with the previous Pontiac's turbo engine, says the Big Chief himself, "this will be the biggest, baddest, purpose-built street race weapon ever done."
Eventually the Firebird will don the same engine from the aforementioned Le Mans, which is a 482 cu. in. Pontiac engine with twin Precision 8891 turbos, forged internals and alcohol conversion. A three-speed Rossler automatic will power this lighter car, with a different setup.
What's cool is the "Crowmod" badges on the fenders, which surely means that The Crow will rise again.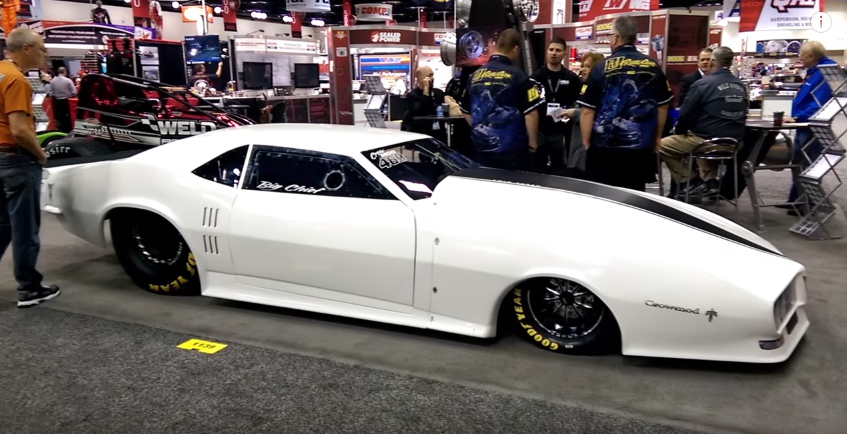 Comments
comments